The only phone app
that you will ever need
SIP-based softphone for iOS, Android, MacOS and Windows
Your personal communications center in one seamless app
The only VoIP softphone designed
for drag and drop use
Meet the next IP phone
Our vision - your tablet is a smart desktop phone
Into the future with Microsoft
Compatible with Windows 7, 8 and 10
The ideal VoIP app for Mac
Compatible with macOS Sierra and High Sierra
Welcome to call.center™
call.center™ is specifically designed to be the only phone app that you will ever need. This means that we incorporate all the key components for robust business, professional and personal communications into one seamless app, with plentiful features integrating standard and advanced telephony services.
The call.center™ app presents a unique and innovative drag-to-call user interface (UI), where all the necessary functions are displayed front and center, smoothly integrating and optimizing voice operations with the workflow processes.
call.center™ is available for multiple operating system platforms including iOS, Android and Windows, allowing you to standardize on this app wherever you go.
Download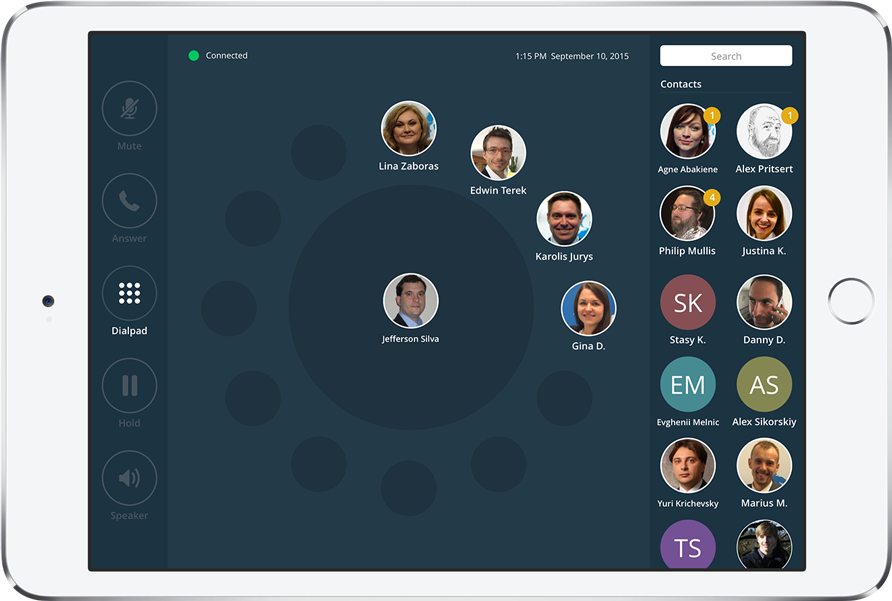 Secure and Remote Provisioning
The call.center™ phone app is designed for those who want to own full control of their app user's experience. Our free-to-use management portal allows you to securely configure, maintain and control call.center™ apps regardless of their location or operating system. This means that SIP credentials and passwords may be hidden from users, providing a significant layer of security for your network.